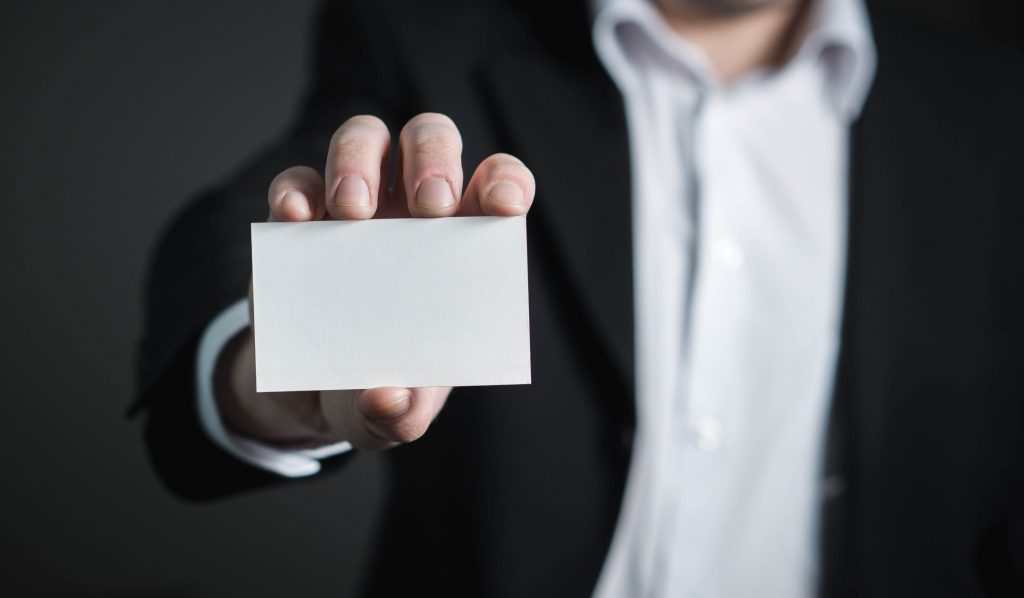 A business card – an important attribute for every business
Everyone must have seen what a business card looks like. It is a small personal or business card that contains all the important information. When creating business cards, you can use templates or hire a professional graphic designer to create customized solutions for you.
Business cards can be used by private individuals such as politicians, independent experts, photographers, designers, and beauty professionals, or business/company representatives. Thus, it can introduce you as an individual or as an employee or partner of a certain organization. The business card will depend on the information it contains.
Parts of a business card
Of course, each organization and individual operates in different spheres. Since business cards are used by many, their parts may vary slightly. However, generally speaking, business cards should have:
Person's name. All business cards belong to a specific person. It does not matter whether it is an independent specialist or an employee/partner of the company. Therefore, first of all, the business card must have the name of the owner;
Name of the organization. If you represent a certain organization, its name must be indicated;
Job title. If this is your personal business card as an independent professional, you must indicate your job title after the name. If you represent a company, the title should be listed above or below the company name;
Contact information. Business cards are for the other person to contact you. Address, e-mail, and telephone number are usually indicated;
Website address. Many companies and professionals have websites. In this case, adding her address can be useful for both contact and promotional purposes;
Graphic elements. Graphic elements like a logo really make a card more personal. This is exactly why professional business card creation can help.
Why is a business card important?
Even in this digital age, business cards remain important. Why? Here are some reasons:
A business card makes it easier to provide contact information. Do you need to provide your contacts to the client? Just hand him a business card;
A business card creates a sense of personality. When you give a business card, the person knows you value their time because you immediately provide contacts. This can make it easier to connect;
A business card makes a good first impression. Let's face it, a business card can create a solid and trustworthy image of a person. Therefore, it is worth investing in its professional design;
A business card is a marketing tool. By handing out a business card, you are also promoting your activity or company. And advertising attracts potential customers;
A business card starts building connections. You can also expand your circle of business contacts with a business card.
When it comes to business cards for company representatives, they must have the same design that reflects the brand. Depending on the nature of your business, you may also benefit from other branded attributes: branded blank creation, branded binder creation, branded flag creation, branded envelope creation, branded t-shirt, jumper creation, branded email signature creation, branded favicon creation,the brand for social networks creation, branded attributes creation,branded car creation, rules for the use of brand creation.