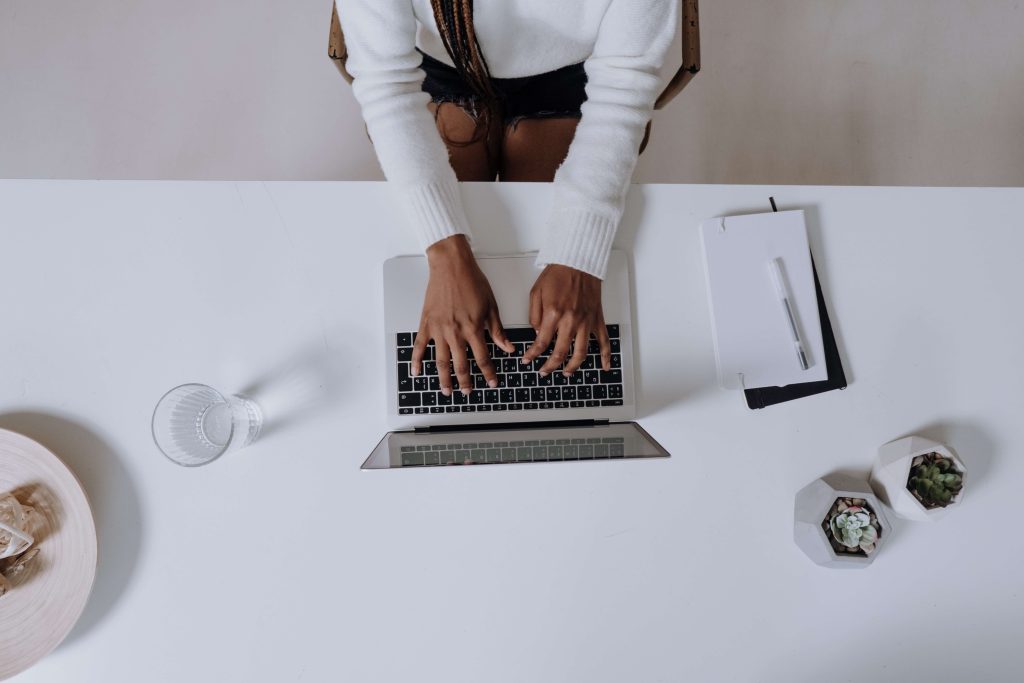 Different Types of Websites: Which Type to Choose?
Most people, when they think of websites, don't think about the different types and call them all by one name, a website. However, in reality, websites can serve different purposes, and therefore their types are different. Some websites can be designed to present personal works (portfolio), others – to sell, others – to inform, and so on. There is no single answer to how many types of websites exist. Therefore, in this article, we will discuss four popular types of websites that Adveits offers to create.
Representative websites
The representative website is designed to present the company, its activities, and projects. It can be said that it is the business card of your company. The purpose of a representative website is to clearly and uniquely present company information, so its function is informational. However, it may also present products or services, so a representative website may also perform promotional functions.
Representative website development is relevant for every company. They increase the reliability of the company, provide more information about its activities. No matter what your business is, you should consider representative websites.
Micro websites
Also called microsites, a micro website is similar to a regular website for your company. Technically speaking, it is a website, but its purpose is to present and promote an individual project, product, or campaign. These microsites, unlike the main websites, do not present all the products and services of the company, but only one individual project.
However, these are not landing pages. Although micro websites can also be single-page and have the same goals, they usually provide more information. The benefits of micro websites are that they raise brand awareness, improve SEO, and provide niche information.
So why is micro website development relevant? Microsites can be part of a marketing strategy, so they are suitable to supplement various campaigns. They are also suitable for advertising and presenting products and services. Microsites are often a temporary solution.
Promotional websites
As the name suggests, the purpose of promotional websites is advertising. It is a highly effective digital tool for various advertising campaigns. Most often, these are small websites that can use graphic information, for example, banners.
Promotional website development is a great solution for promoting a brand, product, or, for example, a conference. Words like new, free, and similar immediately attract visitors but don't forget to include your main website address as well.
E-commerce stores
An E-commerce store is one of the most famous websites on the Internet. Just like a physical store, it is designed to sell goods. By the way, e-commerce stores can also sell services or digital products. The more features an e-commerce store has, the more convenient it is for users. A good e-commerce store should have a variety of payment and delivery options.
E-commerce website development is necessary for everyone who conducts e-commerce. However, there are also different types of e-commerce stores – some are focused on selling to businesses, while others are focused on selling to customers.
CMS (Content Management Systems)
Although content management systems are not a website, they are the software that allows you to manage it – you could say that CMS (content management systems) development is an integral part of a website. With the help of a CMS, users can manage content even without programming knowledge. One of the most popular CMS is WordPress. Any type of website needs a content management system.